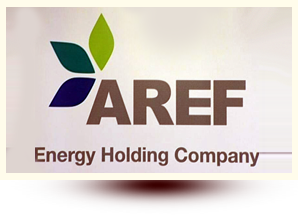 | | |
| --- | --- |
| | Al Meshari Heavy Equipment Trading (MHET) |
XL Tower Business Bay,
Office No: 705
Dubai, United Arab Emirates
Phone: +971-4-4517030
Fax: +971-4-4516909.
our investor
About AREF Energy
"AREF Energy Holding was formed in September 2007 as a subsidiary of AREF Investment Group. The Group is a stable, long-term investor and one of the leading investment institutions in the region with a vision to become a conglomerate managing financially integrated holding companies. AREF Energy Holding spearheads the AREF Investment Group's objectives in the strategically important and fast growing energy business sector.

AREF Investment Group is a listed shareholding company on Kuwait Stock Exchange (ticker AIG). AREF Energy Holding is also listed on Kuwait Stock Exchange (ticker AREFEnrgy, formerly Excellent Education Co.) with a paid-up capital of KD 75 million.

So far, AREF Energy Holding has managed to acquire controlling shares in a number of energy companies with operations geographically spreading over different regions. Islamic Sharia laws govern all of company's current and future investments."
AREF Energy's Vision
To become the leading energy investment holding company in the region with strong business identity, distinctive high performing assets, an environmentally friendly conscience and quality competent staff, in order to maximize stakeholder's return and capital value.
AREF Energy's Mission
To acquire and manage investments in the energy sector including hydrocarbons, power and other related energy sources, services, equipment and technologies in the MENA region and globally.

We will create strong business identity by providing strategic guidance to our subsidiaries and affiliates for capacity building and growth, while meeting international standards of excellence in all aspects of business operations, processes and ethics.

We will multiply our stakeholders' satisfaction by generating wealth and adding value, embracing an environment-friendly culture and training employees for quality output, growth and innovative contribution.
AREF Energy's Values
We adhere to a clear set of values that will drive our operating principles, business ambitions and are fundamental to the way we are working.